My friend Mike and I are birthday twins. Our birthday was yesterday (May 1).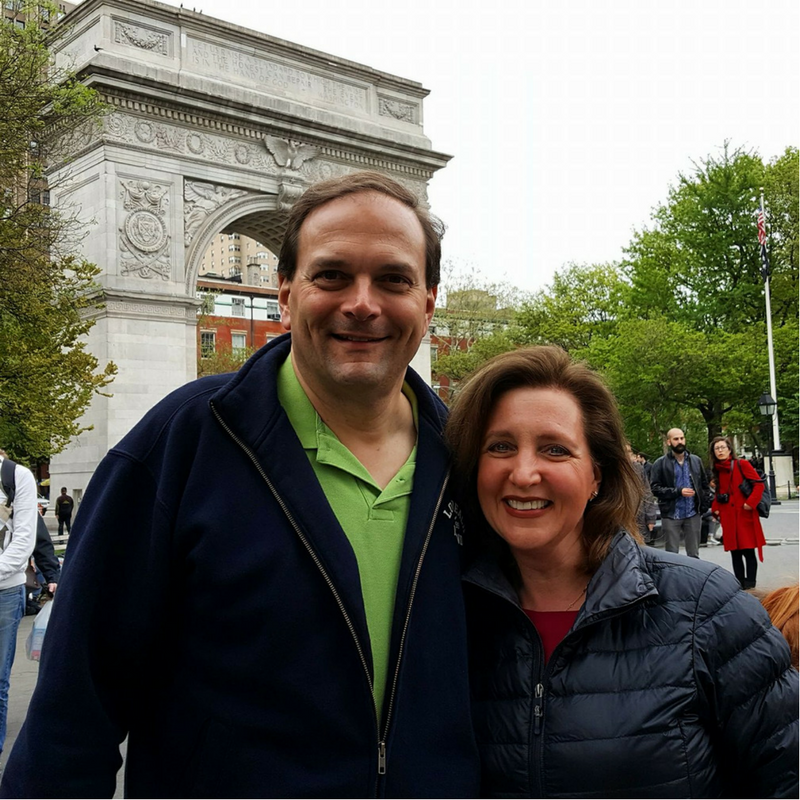 We've been friends for 22 years. We met when our first kids were infants, in a little play group.
Over the past few years we've taken advantage of our shared birthday and celebrate together. We spent Sunday in NY City along with Paul, and Mike's wife, Carmella. We saw A Quiet Passion, a wonderful movie about Emily Dickinson, wandered around the Village for a little while, and enjoyed a delicious dinner.
I loved when the waiter came over with two desserts, each with their own candle. Of course we both made wishes.
I'm keeping this note super short today – I'm writing it on my birthday and I promised myself that I would not spend my day on the computer – so just a quick takeaway for you… As much as I want my birthday to be about me it's even more fun getting to celebrate with someone.
A Tip for Solopreneurs
The same thing goes in business, especially for us "solopreneurs". It's great when you accomplish something and get recognized for it, it's even more fun when you are joined on the journey with others.
Who can join you in something you are working on today? Let me know in the comments section below.