Now that Sammi is back home with her dog, I am doing a bunch of dog sitting. Over the weekend Paul and I took Dani for a long walk in a nearby park full of wooded trails. Dani's very friendly, but she's a big dog and her bark is scary. When she's running loose in a dog park she doesn't bark at people, but she tends to bark a lot when she's on a leash. She was on a leash for our walk.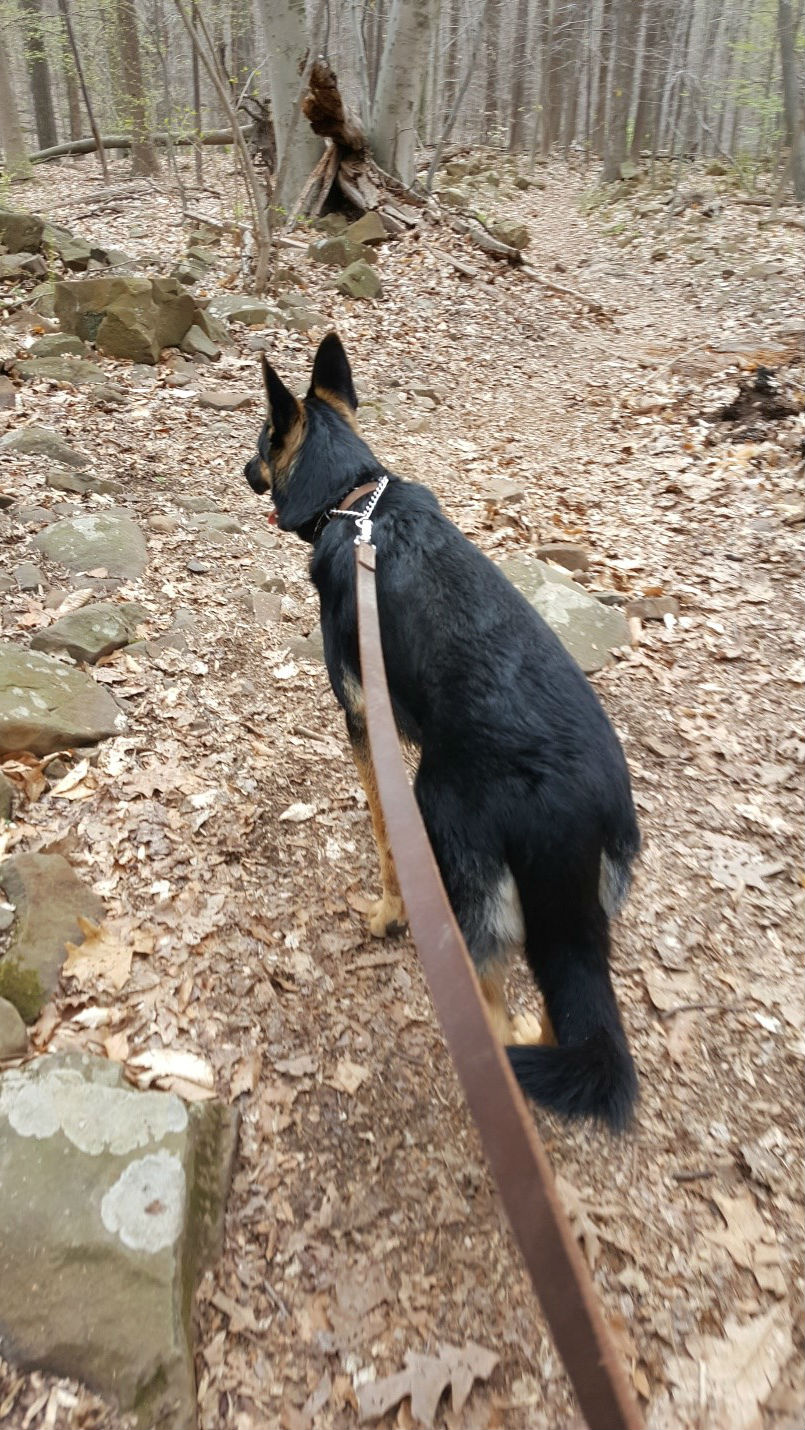 We met a father and son on the trail. We warned them that Dani would bark and assured them that we had her. Dani's hair went up. She barked. They walked by us keeping a respectable distance.
A little while later we saw them again. This time Dani walked by quietly. We came upon them a third time. This time the son was sitting on a rock tying his shoe.
I had Dani close to me, the boy was looking at her as she walked by quietly – he was at the perfect licking height. I asked him if he wanted to say hello. He did. Dani was thrilled, and everyone laughed as Dani covered him with kisses.
All Dani wanted from the first time she saw them was to say hello. She didn't get what she wanted, and neither did the father and son, because she wasn't sending a message that person hearing it would respond to.
Know What Your Voice is Telling Others
What does this have to do with you and your business? When someone reaches out to you it's easy to get excited. It's a prospect! Your marketing worked! Someone is interested in buying what you offer!
It's easy to respond with tons of enthusiasm. From a dog's perspective, it's like you jumping all over them and covering them with kisses. Unfortunately, this smothers them in your enthusiasm before they even say hello, and tell you what they are interested in.
My suggestion to you – meet them where they are. Let them test the waters. Let them become comfortable and they you will have a client for life. Have you ever smothered someone with your enthusiasm? Share your thoughts belowed.