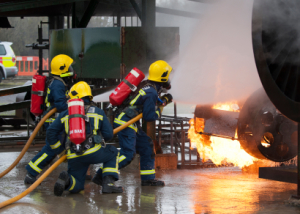 It's happened to me and I'd bet it's happened to you too.  You start your day with a plan.  You know what you need to do.  What will help you get that next client or finish up your new program and then suddenly everything crashes and burns.  Something happens that totally derails your day and it's something you sensed might happen, something that you've been worried about, and putting off, for a while.  

Chaos to Cash Tip:

"It's easy to spend your whole day putting out fires.  What would happen if you spent some of your time and energy fire-proofing instead?"

~Chaos to Cash: An Entrepreneur's Guide to Eliminating Chaos Overwhelm, and Procrastination So You Can Create Ultimate Profit!  By Carrie Greene. Chapter 2, page 120
What's your favorite fire-proofing idea?  Share with me below.