Please be candid and detailed with your answers. The more you include, the more I can help you shape your Action Plan, making the time we spend together as valuable as possible.
After our conversation, you'll have a clear strategy to follow to help you and your business thrive.
Be assured that all your information is completely confidential and I will never, ever share it with anyone. Thank you!
I look forward to speaking with you!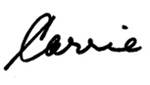 ---